(

If you want a quick guide for beginners how to start investing in the Philippine stock market, you can download your

 free ebook here.)
Many associate Truly Rich Club with stock market.
That's understandable given the fact that its founder Bo Sanchez has published two of his finance book that are both related to stocks investing particularly in Philippine Stock Market.
The first one which shocked the world is entitled My Maid Invests in the Stock Market… and Why You should Too! This book contains the exciting story of her two maids who aim to make their millions by investing in Philippine Stock market with his own guidance.  In effect they're getting their club membership for free HAHA.
The second one, entitled The Turtle Always Wins, on the other hand relates the story of four kinds of participants in the stock market. It also introduced to the public the current strategy of the club which is (SAM) Strategic Averaging Method, one that refined the original strategy of the club during its first days.
But if you examine more closely the structure of the club, there are actually only two components of which that cater to investing in stock market – Stocks Update and Stocks Alert.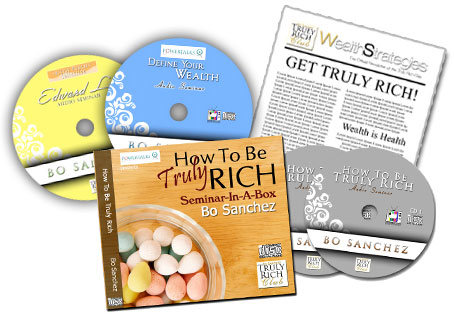 Stocks Update vs Stocks Alert
Stocks Update is a formal report sent to members that update the current stock recommendations of the club. Stocks Update is sent every two weeks.
Initially, Stocks Update is merely a short report (at most 2-3 pages) that includes the specific stocks to buy, a buy-below price and a target price with few words from Bo Sanchez summarizing the changes in their recommendation (if there's any).
However, since we're in the stock market world, the club devised a more strategic method and called it Strategic Averaging Method. It also made the stocks update more comprehensive by having another section that gives closer examination of the current stock picks of the club. This is where Mike Viñas enters the picture.
The new stocks update also gives summary tables  that show the main point of the stocks update where members can base their next buy or sell. Below is a sample of this summary table (as of June 20 2012).
By doing this, they effectively  serve two kinds of audiences – those who don't want to study companies can just read the words of Bo and go directly to this table, while those who want to be more knowledgeable of the reason behind the recommendations can also read the section on the closer look of chosen stocks written by Mike Viñas.
You can get here a summary description of SAM but it is almost the same with the original strategy except for very few things.
Both still rest on the power of having your monthly investments and putting on your money at fixed interval of time. But with SAM, the list of stocks to buy is more explicit. You're given five to eight stocks you can choose from in buying your stocks. This is fewer than the original strategy that contained three subs-plans having its own list each.
Moreover, since this is more explicit and more refined, the stocks update became more useful and easy to follow for the members. It also led to more profits in a much shorter timeframe since there's now a more concrete direction to sell from time to time.
Here is a sample of a stocks update when it introduced the SAM in the club  – click here.
Now what are stocks alert?
From the name itself, it is an alert for the members whenever the club has important market updates.  Remember that stocks update are sent only every two weeks.  But any stock market can have lots of surprises.  Hence, Stocks Alert  is the way of the club to give quick short important updates to the members between the Stocks Updates release. In effect, through the Stocks Alert, members are guided every day.
It has also a more direct instruction, telling you what exactly to do with what stock – whether to buy, hold, or sell. That's why many find the Stocks Alert helpful since these short updates guide their hand when there seems a lot to be happening in the market.
Below are sample Stocks Alert.
Stocks Alert: Sell NIKL
Confused?  Yesterday, I said "Hold NIKL" (Nickel Asia).
Today, I'm asking you to sell it.
Let me explain.  The reason why NIKL shot up was because Indonesia issued
an export ban for nickel.  So that leaves the Philippines as the biggest
nearby source of nickel for China.  So initially, we suggested that you
hold NIKL because we feel it'll go higher soon.
But after much thought, we believe that there are better places to put our
money—because of one reason: China's growth may slow down—and its hunger
for nickel may slow down too.  (Obviously, no one can be sure of these
things.   We can only guess.)
We're not saying Nickel Asia will go down.  (Gosh, we could be totally
wrong and the price go even higher.)  Nickel Asia's future is very bright.
But because of other options available to us, we can sell NIKL now and
transfer our money to other recommended companies (such as MEG).  Perhaps
in the future, we'll recommend that you buy NIKL again.
May your dreams come true,
Bo Sanchez
PS. We'll explain more in next week's Stocks Update.  Watch for it.
03/23/2012
Stocks Alert: You Can Buy MEG
 A few weeks ago, I asked you to sell ALI (Ayala Land), so our SAM List
went down from 10 to 9.   But out of the 9 Stocks, 4 of them have already
crossed our Buy-Below-Price—so you can only actually buy 5 Stocks.
Thankfully, we have a new Stock to add to our list.
If you have extra money, you can buy MEG (Megaworld).
AGI (Alliance Global), the mother company, is buying back MEG shares.
That's always a good sign.  That means the mother company thinks that MEG
is cheap at this level.
We'll explain more about MEG in our regular Stocks Update next week.  But
in the meantime, you can already buy MEG.
May your dreams come true,
Bo Sanchez
PS. Happy investing!
03/21/2012
Stock Alert: Nothing Is Wrong With SMPH
Don't panic by the BIG negative you see in your SM Prime Holdings (SMPH)
stocks.  (Mine says I'm negative 21%!)
You see, SMPH came out with a 25% Stock Dividend.  (That's a good thing in
the long term, believe me.)  Its price was already adjusted today, but your
new shares will be credited on your portfolios by June.
So everything will be alright by June.   Kick back, drink your fresh coco
juice, and relax.
Mike Vinas will talk more about it this Friday's issue of Stocks Update.
May your dreams come true,
Bo Sanchez
05/21/2012
Stocks  Alert: Buy: Ayala Corp
We're now including Ayala Corporation (AC) into our SAM Stocks.
Our Target Price is P520.  (As I write this email to you, it's now P426.)
Board Lot is 10, so you'll need a minimum of P4300 to buy.
Reminder: You're a long-term TrulyRich investor.  If after you buy AC, its
price goes down, be happy.  Dance the Gangnam Style.  Because you can buy
again at cheaper price next month.
Happy investing!
May your dreams come true,
Bo Sanchez
10/22/2012
There you go!
I hope this clears some of your questions regarding the way Truly Rich Club helps its members who are investors in the stock market.
But as I told you, many are focused too much on these Stocks Alert and Updates that they forget that there's actually more in it than stocks investing. You can watch this short video of Bo Sanchez to discuss more how the club can help you but essentially, the entire package consists of below.
Receive 2 PowerTalks every month (instant access via MP3)
Receive Bo's Success Mentors Collection (1 every 3 months for 1 Year)–FREE
Receive 2 WealthStrategies newsletters every month–FREE
Receive Daily GodWhispers Email–FREE
Receive How To Be Truly Rich Seminar–FREE
Receive How To Conquer Your Goliath Ebook–FREE
Receive How To Turn Thoughts Into Things Ebook–FREE
Earn Passive Income by being Bo's Affiliate in the TrulyRichClub
Earn Passive Income with Bo's other Internet Work
Receive Bo's Very Practical Ebook, My Maid Invests In The Stock Market…And Why You Should Too.–FREE
Receive Bo's Stocks Update. –FRE
The fifth, sixth, seventh and tenth are one-time downloadables. The rest are continuous as long as you choose to continue to be a member.
Money-back Guarantee
You can also just try it out first to see if you'd find the materials a powerfully inspiring Wow experience and simply cancel within 30 days so you won't be charged with its money-back guarantee. So just for trying, you can have and keep all the great stuff that come along with the first month.
To get to know more about it, click here.
Enjoy the day!
Have fun investing (with a guide!)
Omeng  \(",)/
PS: Personally what I like most are the success mentors collection and powertalks. I am reading now this book The Monk Who Sold His Ferrari  and I'm still at awe about the deep importance of controlling your mind and using the most power from it.  The MP3s I receive are my ways of nourishing my garden of thoughts as the story relates it. You can download a copy of this book in our facebook group here.
---
---
Do you want to receive STOCK PICKS and other lessons on money management & business ideas?
Check out
Truly Rich Club
and receive 14 incredible gifts for FREE, including the opportunity to earn passive income every month!
Click here to learn more.
---
Learn more investing lesson videos
Subscribe to my
YouTube channel
for more.